Like many pet parents, you probably spend a lot of time choosing the best pet bed for your furry friend. After all, you want them to feel comfortable, no matter where they choose to lounge or sleep. A lightweight, deep-filled pillow bed is one you can easily place in all these different spots so your canine member can have a place that they can call their own.
1. Sofa
Your furry friend loves snuggles and being with the people they love. When your family is gathered together for movie night or game night, make your pet a part of the event. Place their bed on the sofa and let your furry friend have pride of place.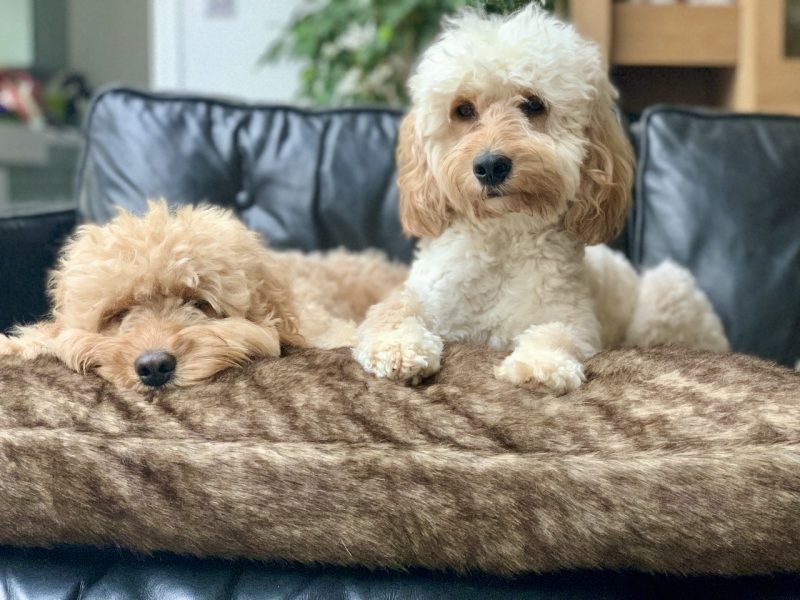 2. Floor
Pets like exploring. After lounging for some time, they get up, go to the kitchen, look out the window, play with their toys—all before lying back down again. Make sure their periods of rest remain comfortable by placing their pet bed on the floor in a quiet spot. That way, no matter where they are, they know they can return to their cosy spot for a quick nap any time they want to!
If you work long hours at home, placing the bed on the floor near your work area is definitely something your pet will appreciate.
3. Bed
Do you let your furry friend stay in bed with you? Giving them a placement of their own in your space teaches them boundaries. They get to snuggle close without getting their paws in your face. You can also definitely expect furry kisses of gratitude in the morning after a good night's sleep!
If you're not the type to let your pet stay with you in bed, having them in their own pet bed next to yours is also a good idea. It will make them feel close to you so they won't become worried and you can get up in the night easily if they need something.
4. Car
Are you travelling somewhere? Some pets can become anxious or car sick when travelling. A pet bed, however, can help them become more comfortable, especially if you're driving some distance. Placing the pet bed on the seat or floor of your car can help them adjust better and keep them from becoming nervous or anxious throughout the entire trip.
5. Crate
Crate training is important in raising good canine citizens. As a pet parent, you want to housebreak your furry friend. Giving your pet a crate of their own not only allows you to do that, but it also gives your dog a marked, physical place that they can recognise as their 'own space'. Plus, it can be a lot of fun designing the crate, and placing a luxurious, comfortable pet bed will make your pet's space look more like a home than a crate.
Looking for a pet bed for your furry friend? Check out our faux fur dog beds!